Special offer available at Fairview Mall, Pickering Town Centre, and Square One only.
The Treatment

Only HydraFacial® uses patented technology to cleanse, extract, and hydrate. HydraFacial® super serums are made with nourishing ingredients that create an instantly gratifying glow.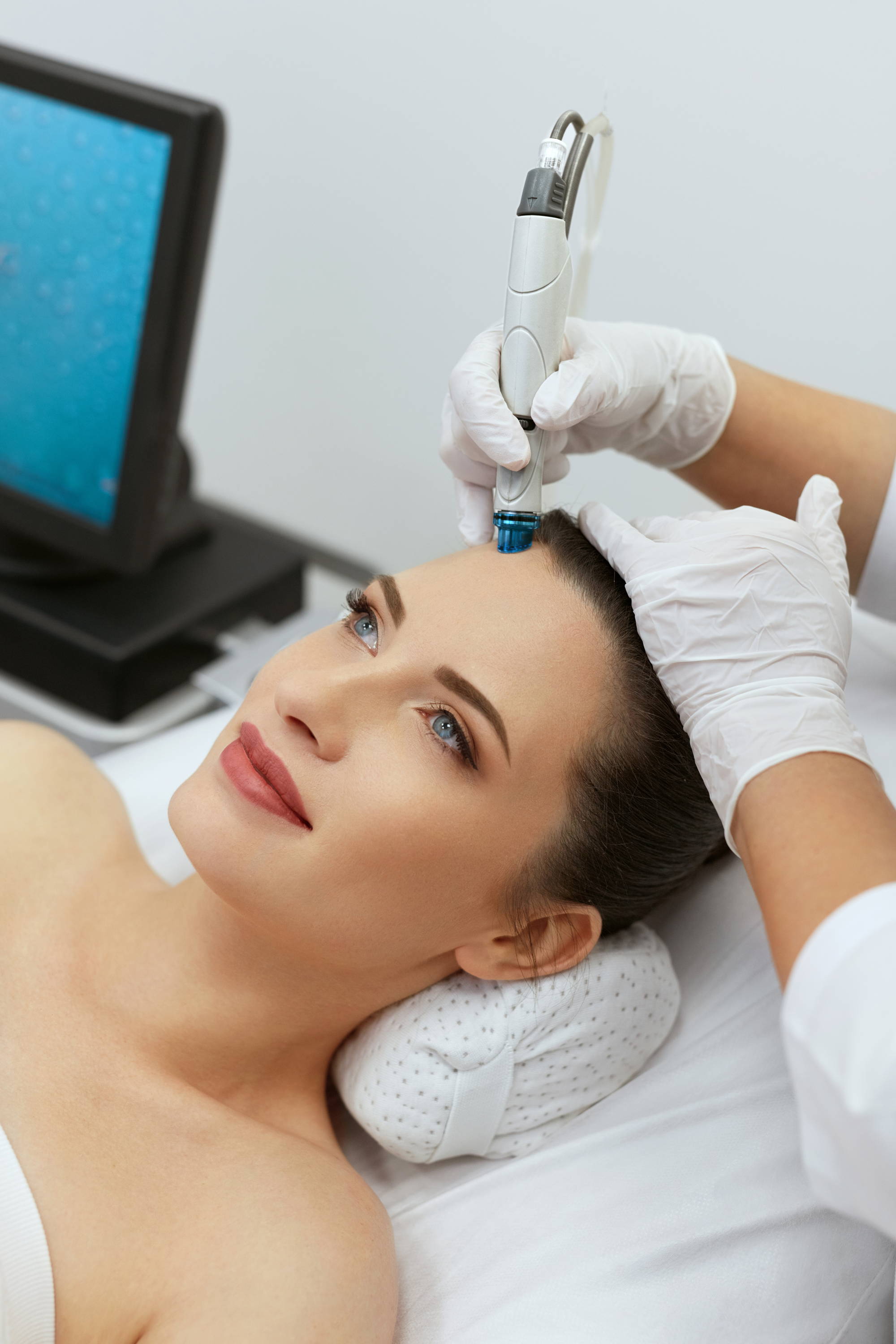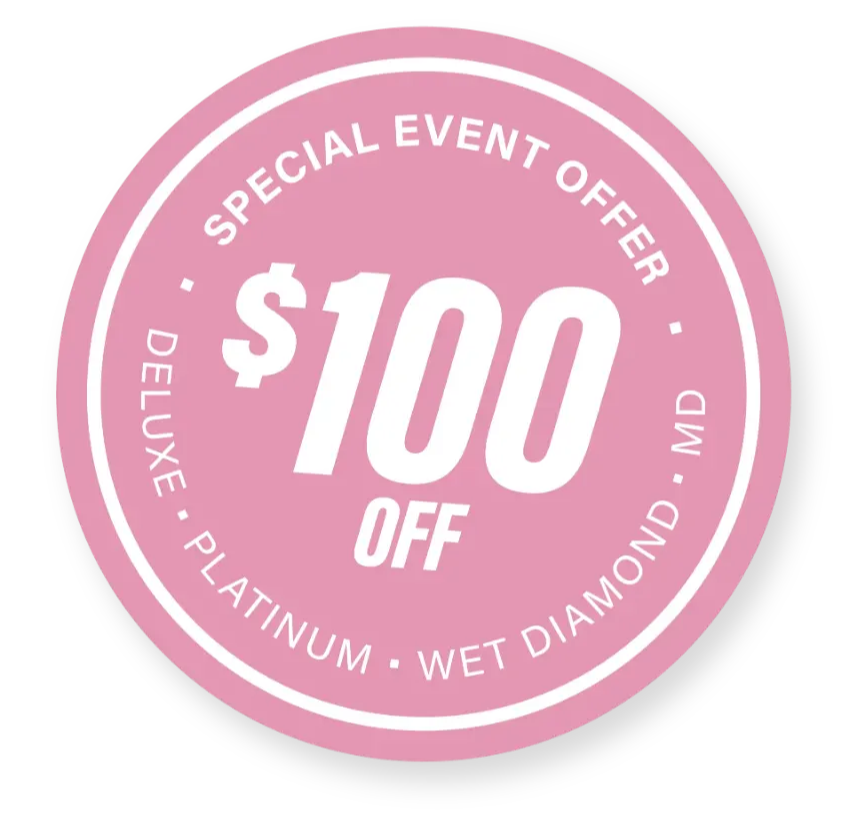 The Clarifying Deluxe HydraFacial® $225 $125
Includes Blue LED Light Therapy and extended extractions. This HydraFacial® is great for purifying and cleansing oily/acne-prone skin with congestion, rosacea, and excessive whiteheads or blackheads.
Radiance Deluxe HydraFacial® $250 $150
Best for sun damaged skin, uneven skin tone, hyperpigmentation, and lightening scars. Includes Britenol™ Booster, which is clinically proven to gently nourish the skin, leaving it glowing, radiant and with a more even complexion. Includes LED Light Therapy.
Age-Refinement Deluxe HydraFacial® $225 $125
This HydraFacial® includes the DermaBuilder™ Booster, which helps to effectively address fine lines, skin tone evenness, and texture. It also features skin conditioning peptides that hydrate, firm, and soothe skin. Includes LED Light Therapy.
Restorative Deluxe HydraFacial® $295 $195
This deluxe HydraFacial® includes ReGenGF™ Growth Factor Booster, an advanced formula containing proteins that regulate cellular growth and help to maintain the skin's structure and function. It improves the appearance of skin tone, texture, and elasticity. Includes LED Light Therapy.
Platinum HydraFacial® $325 $225
Our most advanced treatment! The Platinum HydraFacial®, includes all of the elements of the Signature service along with a detoxifying lymphatic drainage to boost immune system, increase blood circulation, and reduce inflammation. The HydraFacial® lymphatic drainage is performed using a glass cupping attachment, applying pressure to the face which stimulates certain lymph points, improving circulation reflecting in healthy, glowing skin.
This massage strengthens your facial muscles boosts oxygen flow and releases endorphins creating a radiant complexion. Includes LED Light Therapy.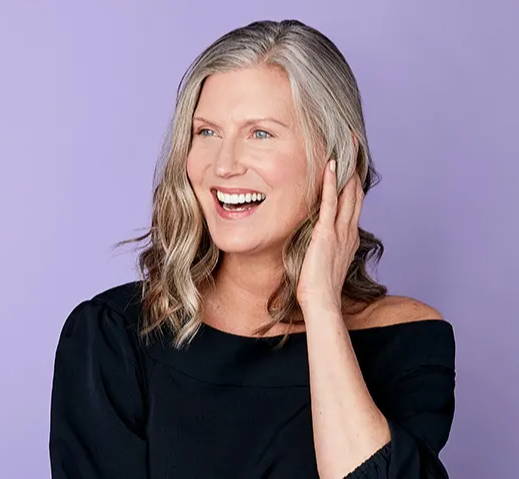 The HydraFacial® MD Menu
NEW MD DELUXE HYDRAFACIAL – $315
Includes an addition of LED Light Therapy and prescribed corrective specialty booster to help reduce the appearance of fine lines and wrinkles. LED Light Therapy: Light therapy is the application of light energy to the skin for therapeutic benefit. LED light therapy provides an excellent finishing touch to the HydraFacial treatment.
NEW MD PLATINUM HYDRAFACIAL – $345
This treatment includes lymphatic drainage, Deluxe HydraFacial, your choice of NEW Booster options: Murad Vita-C, Murad Retinol or NassifMD Hydraglucan, and LED Light Therapy to improve the appearance of skin tone, minimize the look of wrinkles, resulting in brighter skin.
THE WET DIAMOND® – $295
The Wet Diamond is a dermabrasion treatment that is used during step one of the HydraFacial® MD treatment, 'Cleanse and Peel.' This tip also helps to enhance exfoliation and resurfacing of the skin using the Diamond tip. Gaining in popularity in the last 10 years, this machine uses diamonds and suction to exfoliate the skin rather than using crystals. The diamonds are four times harder than the crystals and can remove up to 80 percent of the stratum corneum! The dead skin cells are removed with suction and placed in a filter.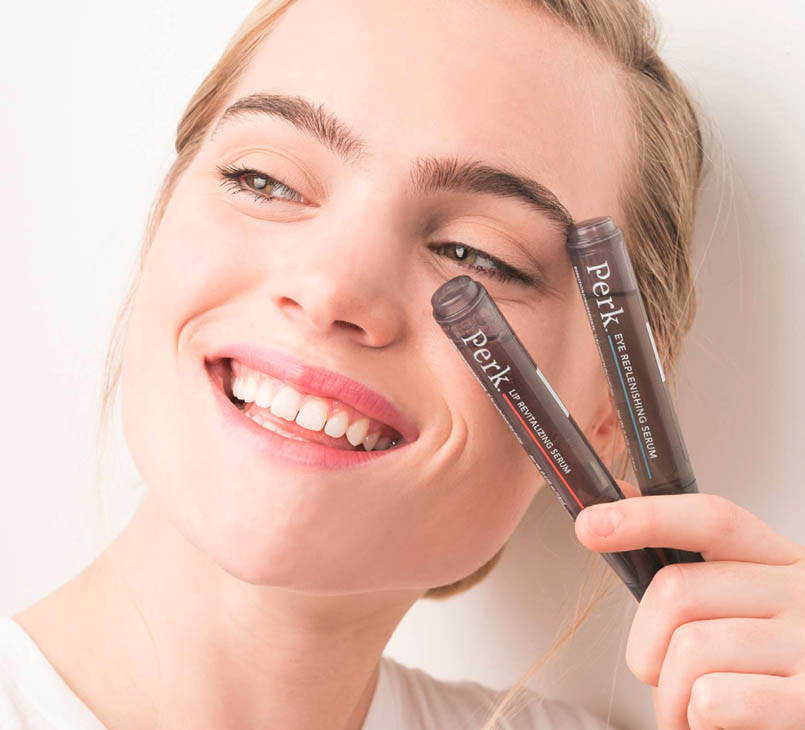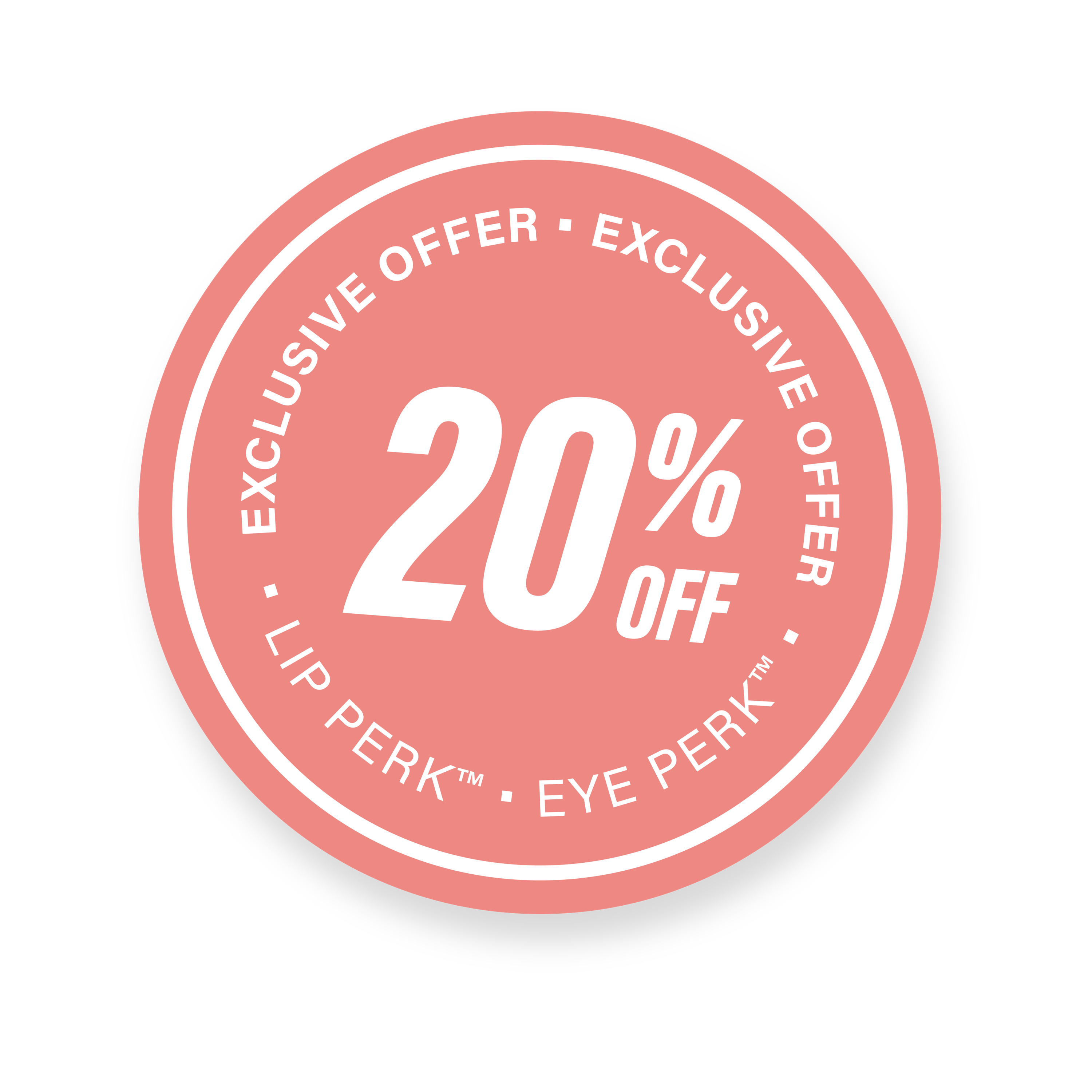 Perk™ by HydraFacial®
Perk™ by HydraFacial® is a revolutionary in-spa treatment for the lips and eyes that enhances your treatment's benefits — it's the perfect pick-me-up on its own or as an upgrade to your HydraFacial®.
Eye Replenishing Serum $79 $63.20
This treatment awakens the delicate eye area with energizing extracts and citrus acid, a natural skin brightener. The serum contains:
Avena Sativa (Oat) Kernel Extract: Antioxidant with anti-wrinkle properties.
Arnica Montana Flower Extract: Fights inflammation and reduces the look of puffiness.

Lip Revitalizing Serum $69 $55.20
This treatment gives smooth and perfectly primped lips with ingredients such as peppermint oil and peony extract that lightly plumps your pout. The serum contains:
Peony Extract: Heals and soothes chapped lips.
Peppermint Oil: Stimulates blood circulation for naturally fuller-looking lips.

HydraFacial® MD is an invigorating treatment that can be given in as little as 30 minutes. It delivers long-term skin health and can be tailored to meet the specific needs of all skin types. It offers instant, noticeable results with no downtime or irritation. The HydraFacial® MD treatment removes dead skin cells and extracts impurities while simultaneously bathing the new skin with cleansing, hydrating and moisturizing serums. The treatment is soothing, refreshing, non-irritating and immediately effective.
Is HydraFacial® MD designed for all skin types?
The HydraFacial® MD treatment is designed for all skin types. Even the most sensitive skin easily tolerates the HydraFacial® MD treatment. Your physician or skincare professional may choose specific treatment serums and/or customize the treatment for your unique skin conditions and needs.
How long does the treatment take?
HydraFacial® MD is a fast, efficient treatment that takes as little as 30 minutes.
Is there any downtime or pain involved?
You may put on makeup and return to your normal activities right after the treatment since there is no downtime.
What results may be expected?
Many clients report seeing visible skin refinement and an even, radiant skin tone after just one treatment. The smooth results and hydration may last 5 to 7 days or even longer.
How many treatments are needed to see results and how long do the results last?
We don't believe in quick fixes, so one treatment per month is recommended for improving the appearance of fine lines, wrinkles, brown spots, oily and congested skin. Continued HydraFacial® MD treatments are highly recommended to maintain skin health results. Monthly membership options are available.
Why is HydraFacial® MD good for my skin?
HydraFacial® MD is the foundation of healthy, radiant skin. Irritation of the skin has been proven to increase signs of aging. The HydraFacial® MD is a hydrating and non-irritating treatment.